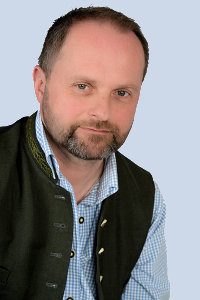 Welcome to the Author's page
In this section of my web presence, I invite you to browse through my various writing endeavors - books, articles, and my blog.

As a Druid, my service to the community, locally and globally, is also expressed through writing. My goal here is to extend the knowledge that I have gathered along my path of Druidry through fiction, guidebooks, and articles in magazines. On current affairs, may that be discussions on social media, news, or seasonal traditional practices in the Alps, I comment in my blog, "The Weekly Druid".
Since I moved to the United States, I have started to bring lore and traditions from the Alps to the English speaking, if not the whole world.

I am also very much envolved in helping people to get out of poverty, particularly homelessness. Not only is my work life dedicated to that matter - I direct the Department of Program Evaluation in Boston, Massachusetts' largest homeless care provider, the Pine Street Inn - I have also contributed to this topic in various newspapers in my home country of Austria.